BUILDING A LONGER
TABLE NOT A HIGHER FENCE
Serial Entrepreneur
Devyani Pawar is a serial entrepreneur based out of Pune. She is passionate about design, marketing, and superfoods with ventures around the same. Her design-driven marketing company, DP House of Media, has served clients worldwide for several years. She was recently conferred with the Times Power Women West India Award 2020 for Marketing Excellence from Hon. Anupam Kher Ji.
As an environmentalist, she takes an active role in preserving the surroundings. To make kitchen gardening more accessible and affordable to urban residents, she has founded a company called "The Essential Greens".
An entrepreneur with philanthropic roots, she is a Curator and Impact Officer at Global Shapers Community Baramati Hub, a project that supported 2000+ families with food and essentials.
Recently she had participated as only Indian speaker at the World Economic Forum's Annual Shapers Summit at Geneva switzerland to represent India's first rural hub on such a global platform.
With her podcast series, Unfiltered Conversations, Devyani gets into conversation with prominent personalities to unearth their thought process to become a guiding force for everyone at the fence.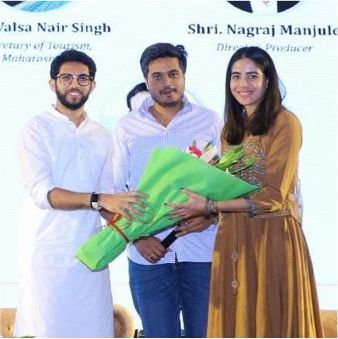 Instagram
LinkedIn
YouTube
Spotify