Over 353 Self Help Groups and over 60 Indian weavers and handloom brands participate in the Bhimthadi Jatra, one of Pune's most prestigious rural carnivals. Bhimthadi Jatra has attracted more than 1,00,000 visitors in the past two years. Working for such a thoughtful event over the past five years has been an honor.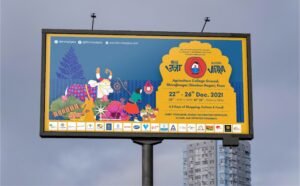 The integral role we at DP House of Media played was to curate a complete design-led marketing solution for an event of this scale. To illustrate the brand message of embracing our rich culture, rural spirit, history, and togetherness, we created a strong visual identity for both online and offline platforms. As we were bringing rural and urban communities together through this platform, the challenge was conveying the right message and keeping people invested throughout the pre and post-event campaigns.
An event of this magnitude required hundreds of custom-made branding materials for the venue, outdoor, print, and online platforms, which DP House of Media consistently delivered over the years. Our experience in these kinds of events has helped the team and myself become methodical, prompt, and assertive by nature, allowing us to withstand last-moment modifications.
Last year, Bhimthadi celebrated its 15th anniversary.
Following the outbreak of covid, the organization sought to provide a ray of hope to the people affected. "Saluting Corona Warriors" was chosen for outdoor design, while "Bloom" was chosen for the social media campaign as a tribute to Corona warriors serving as a ray of hope and striving for a new bloom.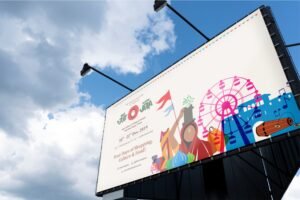 As part of our effort to create a vibrant and energetic social media aesthetic, we used elements of Indian folk art, such as Pichwai. And our influencer campaign promoted the importance of supporting farmers, self-help groups, and artisans.
The process allowed us to gain new perspectives, identify challenges, and apply our experience to every stage.
Partnering with Bhimthadi on Design, Marketing, and PR is an honor.